We recently caught up with Millencolin's drummer (and owner of De:Nihil Records), Fredrik Larzon, to get his take on the songs that got him in to punk rock.  Check out his list here.
You know it's tough to keep it down to 11 tunes when you can't fit in stuff like Suicidal T's "Institutionalized", GBH "Sick Boy", DRI "I Don't Need Society", Bastard "Misery", Adolescents "Amoeba", Gorilla Biscuits "New Direction" or "new" stuff like Career Suicide "Cherry Beach", The Bronx "Heart Attack American", Fucked Up "Crusades" etc
1. Circle Jerks – "Back Against The Wall"
"Back Against The Wall" is one of my absolute all-time favorites every since the first time i heard this album (and the second one Wild In The Streets). A classic album packed with short aggressive yet melodic punk tunes. This particular song have this odd, but VERY cool beat that got me really hooked. Love it."
2. Discharge "Ain't No Feeble Bastard" 
"This band, famous for the drumbeat called the D-beat (yes, google it kid!) created a sub genre of their own. Raw, primitive hardcorepunk at the absolute best. Even though they're famous for the D-beat this song has to be my favorite. The first two twelve-inches "WHY" and "Hear Nothing See Nothing Say Nothing" are nothing but true punk classics."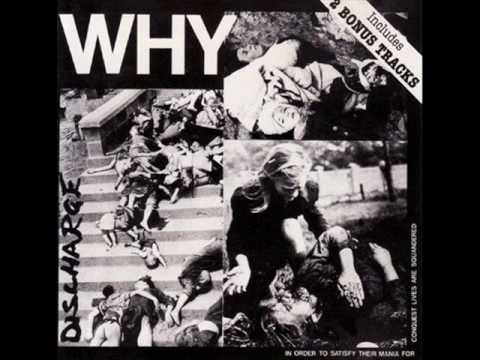 3.  Asta kask "Landsplikt" En Tyst Minut 7″ EP
"This might not be familiar to some but as I'm from Sweden I have a bunch of swedish punk/hardcore-bands that have been very important for me through the yearsGoing from Maiden & Judas early 80′s to Slayer, Kreator and Possessed and loads of other thrash metal bands mid 80′s I found out about this band around about '86-'87. Of course I heard swedish punkbands like Ebba Grön and KSMB on the radio but this was new to me. This was really fast and felt even angrier that the swede punkstuff I'd heard before. I've played a couple of covers of these guys way back and we even recorded a cover of their song AB Böna Och Be with Millencolin and Mieszko (Nasum).."
4. Mob 47 "Animal Liberation" 7″ EP
"Here's another classic swedish hardcorepunkband. Got a bunch of tunes of this band on a comptape from a friend of mine. I was shocked by the speed of their songs like "Kärnvapen attack" and "Ni rustar vi dör". Really wanted to cover some songs with my first couple of bands but was never able to play that fast hahaha so we picked this one. I was really hooked by the message of the lyrics in this one too and got me started to think about vegetarinism and so on."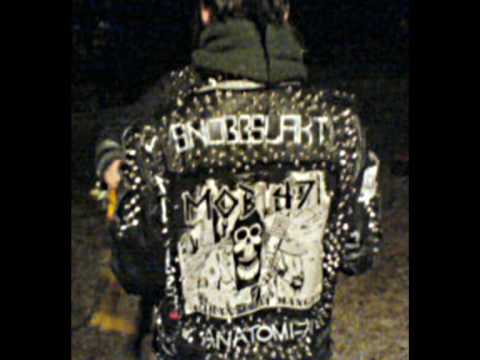 5. Bad Religion "You" No Control
"In Örebro, Sweden where I grew up it was pretty hard to find records with US punkbands in the 80′s-early 90′s so I always went to a store in Stockholm or maybe me and 3-4 friends would order some records from this store at the time called Chickenbrain Records. I got this album No Control 1990 I think. I'd been overdosing on german thrash/british grindcore and swedish death metal pretty much just started and I heard this song in that store in Stockholm and I was totally blown away by all melodies, speed and hooks."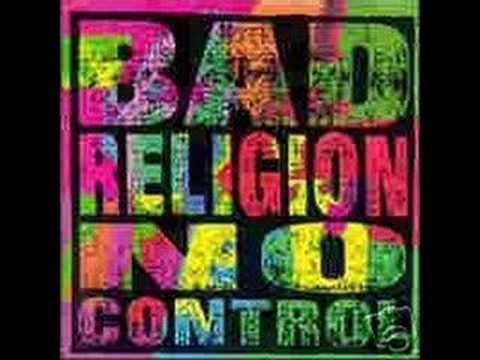 6. Agent Orange "A Cry For Help In A World Gone Mad"
"Found this great album on our first US tour back in '96 in some dustfilled bin of 3$ cd's. The US guy who helped with driving and backlining told me " – You need to get this, It's a damn classic!" So I did and I've loved it ever since."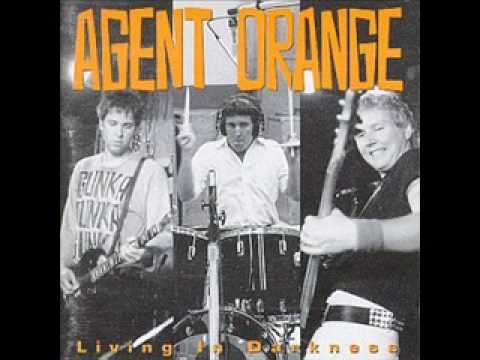 7. Poison Idea "Plastic Bomb"
"This was just a punch in the face when I found it. Solid album, you can really feel the anger, frustration and decadence. Note, lost the count somewhere mid 90′s of the number of airdrumming sessions at parties while listening to the song "Just To get Away" off the same album."
 8.  No Security "40-talisterna"
"Swedish hardcore again. Fast, political, angry swedish hardcorepunk that meant a lot to me and since back in 2003 I have a hardcorepunk band called Kvoteringen with some of these dudes."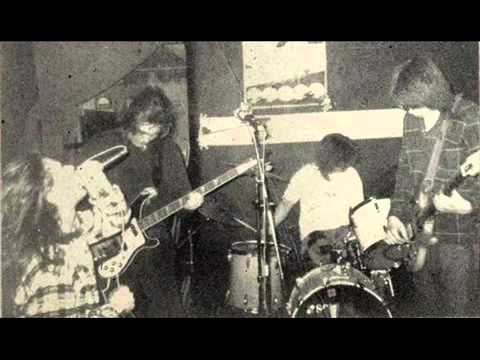 9. Misfits "Bullet"
"Misfits popped up for me sometimes late 80′s in and just grabbed me. Supercatchy punksongs with evil lyrics and one hell of a cool looking band."
 10. Anti Cimex "Under The Sun"
"Raging swedish D-beat hardcorepunk from a classic band. The two 7″ EP's "Raped Ass" and "Victims Of A Bombraid" are two milestones in swedish raw hardcorepunk and a style tons of bands around the world still try to copy. This song, Under The Sun is from what some would call the "newer" era of the band, cleaner production, longer songs etc. I really like this and was really inspired by it early 90′s."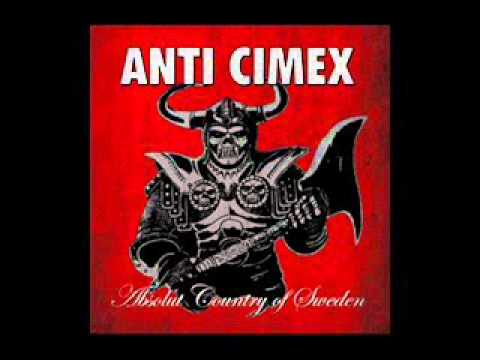 11. Operation Ivy "Knowledge"
Very important for us. As soon as we heard this song (and a couple of others) through various skatevideos back in 91-92 we decided that we needed to start a So-Cal punkband with lyrics in english instead of the swedish type of punkrock we'd played for some years. We covered this from the very start of our band and also recorded it as well 93-94. This awesome song is one of the reasons Millencolin started in the first place!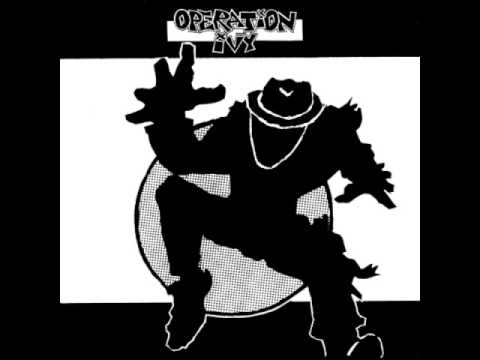 Add Millencolin to My Radar