French metal/hardcore act Birds In a Row has just released a new music video for their song "Pilori". The song crashes into your ears the moment it begins, and doesn't let up until the end.
Check it out here.
"Pilori" is set to appear on Birds In a Row's newest album, "You, Me, & The Violence", which will be released soon through Deathwish Records.
Birds In a Row will be heading out on tour in Europe to support their new material, so head here to see a full list of tour dates and locations.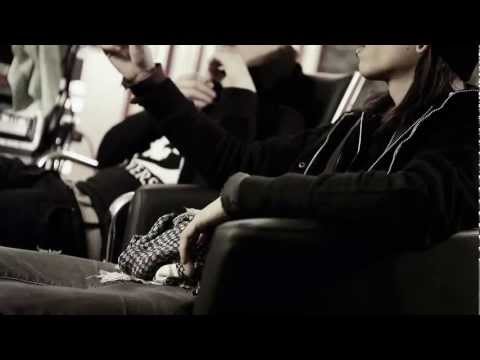 30/06/12 – Lorient, FR – ALL ABOARD FEST @ le Galion -/w Alea Jacta Est
03/07/12 – Lille,FR – @ TBC – /w Graf orlock
04/07/12 – Caen, FR – @ El Camino – /w Graf orlock
05/07/12 – Paris, FR – @ La Miroiterie – /w Graf orlock, Coke Bust
06/07/12 – Koln, DE – @ AZ – /w Graf orlock
07/07/12 – Karlsruhe, DE – @ New noise fest – /w Defeater, Graf Orlock, Church of Ra, Downfall of Gaia, Loma Prieta, No turning back etc.
08/07/12 – Berlin, DE – @ K19 – /w Nine eleven, Aussitot Mort
09/07/12 – Prague, CZ – @ Cafe na pul cesty – /w No guts no glory
11/07/12 – Metz, FR – @ L'astrophone
04/08/12 – Hannover, DE – @ Chez Heinz – /w Converge, Rise and fall, Oathbreaker
05/08/12 – Hasselt, BE – @ Muziekodroom – /w Lewd Acts, Worms Feed
06/08/12 – Paris, FR – @ Glazart – /w Converge, Rise and Fall, Toxic Holocaust
07/08/12 – Genève, CH – @ L'Usine – /w Converge, Rise and fall, Toxic Holocaust
08/08/12 – Munchen, DE – @ Feierwerk – /w Converge, Rise and fall, Toxic holocaust
09/08/12 – Wien, AU – @ Szene – /w Converge, Darkest hour, Rise and fall
11/08/12 – Karlsruhe, DE – @ Statmitte – /w Converge, Rise and fall
19/08/12 – Berlin, DE – @ Magnet – /w Touche Amore
20/08/12 – Wiesbaden, DE – @ Schlachthof – /w Touche Amore
21/08/12 – Zurich, CH – @ Dynamo – /w Touche Amore
22/08/12 – Stuttgart, DE – @ Juha West – /w Touche Amore
Add Birds In A Row to My Radar