Well, another 2017 has come to a close my friends and I can say with full confidence that while it has been a banger, I will be glad to send it off with a mandatory, awkward, New Years Eve Party. And by party, I really mean lounging around in my pajamas, eating mac n cheese, and watching movies by myself– we are all different y'all. Having joined the DS team back in April, this year has been a wild ride full of music journalism, writing, editing, and re-editing again. My life has been full of change (good and bad), new beginnings, and unfortunate endings but I think we can all agree that knocking back a couple together and gearing up for 2018 with anticipation for what's to come is the best way to close out this shit show. Check out what my top ten albums of 2017 were below, pre or post party– your call.
The Canyon, The Used
Number one on my list for this year is "The Canyon" from The Used. The lead track, "For You" especially caught my ear as a vulnerable and melodic acoustic song that dances around the raw feelings of loss and love. The Used needs no introduction as one of my favorite bands ever, but bias aside these guys still killed it on "The Canyon."
2. Pacific Daydream, Weezer
A close second is "Pacific Daydream" from LA vets and staples, Weezer. The boys nailed it on the head with this sumemrtime nostalgia packed album. "Beach Boys" became my favorite after it's swinging chorus and reminiscent tone of the better days of childhood. If you see a five foot three burgundy haired girl driving around in a Chevy Trailblazer blasting this song, chances are it's probably me– no introduction necessary as I am notorious for car karaoke. Trust me, I'm a master.
3. American Fall, Anti Flag
 Politically charged legends Anti Flag have done it again with their new album "American Fall." The bouncy, and jig-like tune "Trouble Follows Me" particularly caught my interest as an anthem for all those who share the views of the band on our current state of government. Instigation aside, this track digs a pop like element with it's rhythm and dancing tune– a meal for someone who isn't a huge fan of some of the other heavier tracks.
4. Paradigm, The Dystopian Project
As an on-the-rise act from Ireland, The Dystopian Project takes a new dimension on 'long tracks' with this nineteen minute experience of "The Utopian Suite- (Ascension, Acceptance, Decline)." The levels that this painting takes you throuogh to reach closure and peak is more likened to the a Smithsonian exhibit rather than a song on bandcamp.
[bandcamp width=610 height=730 album=3686597097 size=large bgcol=333333 linkcol=e32c14 tracklist=false track=52057070]
5. XVII, Eighteen Visions
As far as Orange County, CA metalcore goes I think we can all agree that Eighteen Visions takes the cake and boy was I ever happy to see that these guys dropped a release after their breakup in 2007, appeasing the shitheads like me in the process.
"Picture Perfect" rolls in at two minutes and thirty seven seconds to one of the most challenging songs on the album. While it is not flaunt-y or filled with frills, this track definitely gives you a good reason to feel the bass all the way up and groove to these rhythmic riffs. Although the third shortest track on the album, this one packs a huge punch for intensity.
6. Ark, In Hearts Wake
"Arrow" is one of the more ballad like tracks that take a quieter and emotive approach. I love that despite the stark contrast between the past tracks and this raw, exposed track, In Hearts Wake still made it's mark on everything between as it being theirs. This is unmistakably written and recorded by In Hearts Wake, and that isn't always easy to tell when there is such a diversity between tracks on an album. The twelve track slammer also made waves in the core community and immediately starts out strong with "Passage." With a guttural scream heavy progression and a grooving heavy tone, this track would make a banger of an opener for any show and sets the stage for the vibe these guys are putting out there. No ocean pun intended there, as "Passage" uses a boat metaphor to describe the feelings of sinking and rising above but take it as you will– a good pun is always appreicated on my part.
7. Hartsick, Our Hollow Our Home
"Worms Wood" immediately throws the listener in a head banger- mosh worthy- punch you in the face kind of brutality that doesn't let up for the entire track. Being this way, this track is a personal favorite off the entire album as the chorus brings the same brutality with strong vocals and equally as strong lyrics. The tempo takes on a fast pace that suits the heaviness of both the vocals and the overall tone well. 
8. More Wild Than The Wind, Shine Bright
Hailing from St. George, Utah these guys in the past year have certainly risen up through the ranks and begun on their journey to stardom. I truly think that these guys are a name to be reckoned with and have great things to come with a recent signing to Standby Records. "Jamais Vu" captures the essence of these guys as a band, and wraps up their bright future to their unknowing ear.
9. Love Little Lonely, The Maine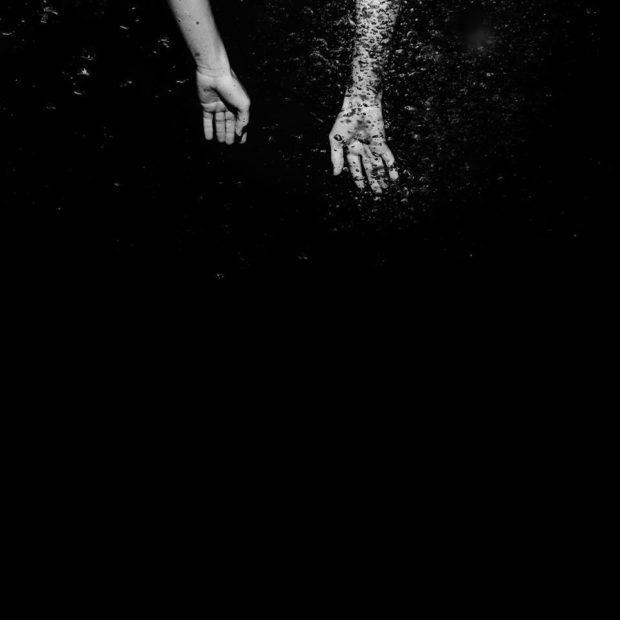 "Taxi" does an extremely good job of stripping down in the verses to just the necessities which allows the chorus to shine through even more. As a personal favorite to this album, this track does an excellent job as a turning point in the album to wrap up the overall sound into one and sum up the essence of this release. 
10. California (Deluxe Edition), Blink 182
"Home is Such A Lonely Place" rounds out this list of favorites for this year from the one and only, Lia Davis. As a sweet, acoustic melody and a stripped down, vulnerable melody this track earned several awes from the ice queen herself. Personally, I think this track cpatured what the future looks like for these guys and trust me, it's bright. As if tracks like "All The Small Things," "The Rock Show," and "First Date," weren't promises enough.