Everybody's favorite punk rock cover band, Me First And The Gimme Gimmes, played a couple shows in California last weekend.
During the encore segment of their San Diego stop on Saturday, the band performed their take on the George Gershwin classic "Summertime" in honor of their fallen friend, Tony Sly. Click here to watch the full performance, including some thoughts from Sly's close friends Joey Cape and Fat Mike.
And for the record, that's founding Gimme (and former NUFAN member) Chris Shiflett's brother Scott (of Face To Face) on lead guitar.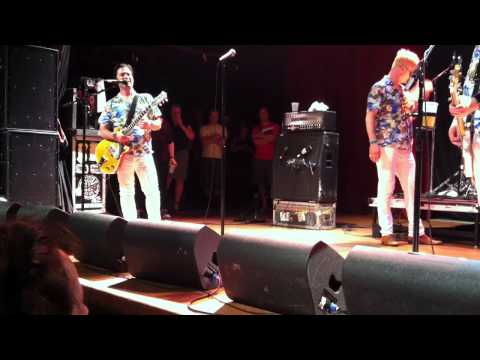 Add Me First and the Gimme Gimmes to My Radar